Amateur Radio Direction Finding (ARDF)


Serbia ARDF World Championships Canceled

The 20th IARU World Championships in Amateur Radio Direction Finding that were scheduled to be held August 28 - September 3, 2022 in the resort town of Zlatibor, Serbia have been canceled. The Amateur Radio Union of Serbia (SRS) elected not to host the championships in 2022. The IARU Region 1 ARDF Working Group is trying to identify another host who is willing and able to host the World Championships this year.
21st USA ARDF Championships are a Success
The results are in for the 21st USA Championships in Amateur Radio Direction Finding (ARDF). As reported in ARRL News, the four days of competitions were held April 7 – 10 in Prince William Forest Park (PWFP) in northern Virginia. The results will help determine the makeup of the USA ARDF team at the 20th ARDF World Championships, set for September 2022 in Serbia. Results of this year's USA event can be found on the BOK website.
IARU World Youth ARDF Championship Coming This Summer!
The Romanian Federation of Radio Amateurs in partnership with The Children's Palace Târgu Jiu are hosting the 4th IARU World Youth ARDF Championship in Târgu Jiu, Romania, June 29 - July 3, 2022. Please contact the ARRL ARDF Committee if you know of a youth aged 16 or younger who would like to represent the USA at this championship.
Future USA ARDF Championships

It is always a good year to bring the biggest annual USA ARDF event to your town. Download and share the trifold brochure to drum up the excitement, then apply online to host the USA ARDF Championships. The ARRL ARDF Committee is standing by to help you arrange for everything you need.
About ARDF

In this sport there are no vehicles, traffic jams, or exhaust fumes. ARDF brings radios into the great outdoors with maps and compasses, providing a uniquely enjoyable way to learn new radio skills. This radio sports activity deals with the taking of radio bearings to navigate through wooded areas in search of transmitters. It involves constructing direction-finding equipment, training amateurs in the rules of the sport, and organizing events in the USA and other IARU countries.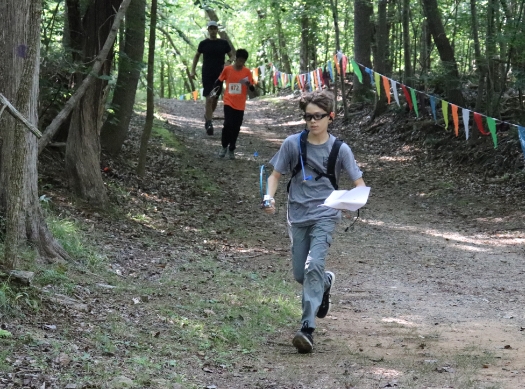 Interest and participation in ARDF activities are growing, and ARRL provides encouragement and support for ARDF activities across the United States. Events often take place at amateur radio conventions and hamfests as a magnet to amateur radio for youth and others. Championship competitions are held annually to help decide membership on the US team at the ARDF World Championships.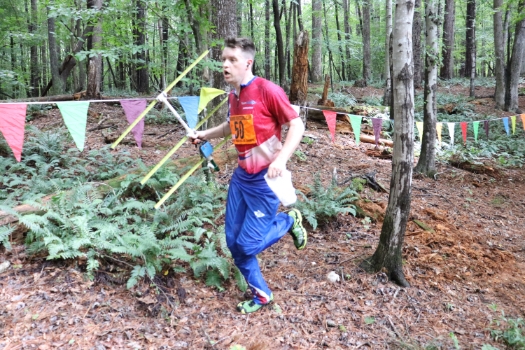 Join Team USA!

Would you like to represent the USA at international ARDF competitions? There are World Championships held on even-numbered years, and World Youth ARDF Championships (WYAC) have been held annually since 2017. Citizens of the USA, Green Card holders, and those who have lived in the USA for the previous year and have not competed for the title of Champion in any other country during that time, are eligible for membership on ARDF Team USA.

The only way to ensure an invitation to join the team is to prove your mettle by competing in ARRL-sanctioned ARDF competitions such as the USA ARDF Championships. But occasionally there are open team positions available that can be filled by qualified individuals lacking competitive results. A limited number of non-competing visitors may also travel with the team. USA Team members and visitors are responsible for all expenses associated with their participation, including paying for their own transportation, room, board and entry fees. Contact the ARRL ARDF Committee for full details.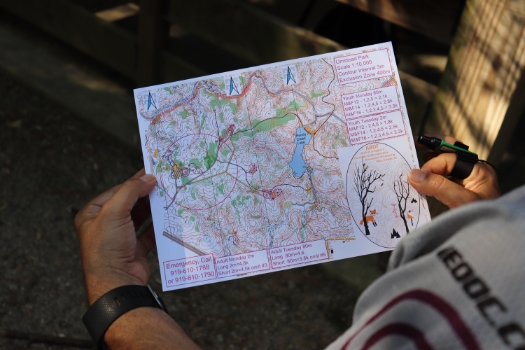 ARDF Schedule

Take a look at this list of ARDF activities to find out what is happening in your area. If you are planning to hold an ARDF activity then please email the ARDF Committee to get it added to the list!
ARRL Learning Network ARDF Webinar Video

We hope that ARRL members took advantage of the opportunity to learn the basics of The Sport of Finding Hidden Transmitters On Foot, presented by Robert Frey, WA6EZV. For those who missed it, and those who would like to see it again, please view the video online.
Contact the ARDF Committee
Questions or comments? Please contact the ARRL ARDF Committee at ardf@arrl.org.